Open Source Access to Canadian Research about School Library Learning Commons Practice
The Canadian School Libraries Research Archive addresses the need to make Canadian research about school library learning commons practice visible and searchable. The archive aggregates scholarly and practitioner action research papers from five Treasure Mountain Canada (TMC) research symposiums. These symposiums have contributed over one hundred papers to the literature, and with this archive site, those contributions become widely available.
Our intent is to help fill the need for Canadian research into school library practice, as called for most recently in the Royal Society of Canada's Expert Panel Report, The Future Now: Canada's Libraries, Archives, and Public Memory (2014).
Treasure Mountain Canada has a research mandate. TMC's objectives are to:
Address learning for the future.
Support the reinvention of school libraries to address the evolving information and technology needs of learning for the future.
Invite researchers, school library practitioners, educational leaders and policy-makers to collaborate and move forward together.
Collaboratively explore ideas, inspire each other and build collective knowledge of the learning commons approach as sustainable school improvement.
Analyze the Canadian research available and encourage further academic and site based research.
Alert the school community and the education community of the urgent need to refocus learning for the future and ignite the potential of school library learning commons.
---
CSL Research Archives Contributors
Content Development: Carol Koechlin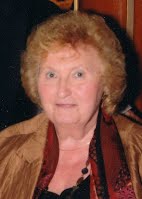 Carol Koechlin is an experienced educator who has contributed to the field of information literacy and school librarianship writing professional books, articles for professional journals, facilitating online courses, and presenting workshops in Canada, United States and Australia. Working with Dr. David V. Loertscher, the team has developed foundations for the transformation of school libraries and computer labs into a Physical and Virtual participatory Learning Commons. Explore their work at The School Library Learning Commons – Future Forward. Carol is a founding member of Treasure Mountain Canada and has co-chaired TMC Symposiums since 2010. Carol was a contributing writer for Together for Learning: School Libraries and the Emergence of the Learning Commons and writing coordinator for Leading Learning: Standards Of Practice For School Library Learning Commons In Canada (Canadian Library Association, 2014). She is currently a director of Canadian School Libraries (CSL). Carol's favourite saying, "Empower students to own the question."
Website Development: Anita Brooks Kirkland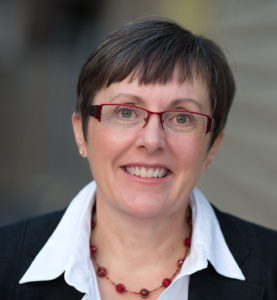 As a writer, presenter and consultant, Anita Brooks Kirkland specializes in the areas of information and digital literacy and the role of the school library learning commons. She draws on her extensive experience as a teacher educator, both as an instructor in teacher-librarianship for the Ontario Institute for Studies in Education (OISE), University of Toronto, and in her previous role as the Consultant for K-12 Libraries at the Waterloo Region District School Board. Anita was a contributing writer to Together for Learning, Ontario's guideline document for the school library learning commons. Anita is very active in professional organizations, currently serving as chair of Canadian School Libraries. She was the 2014 president of the Ontario Library Association, and has also served as president of the Ontario School Library Association (2005) and co-chaired The Association of Library Consultants and Coordinators of Ontario (2011-13). Anita shares an extensive collection of program resources, articles, and presentations on her website and blog, www.bythebrooks.ca.
Cataloguing: Ann McGowan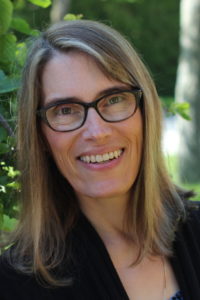 Ann McGowan is a cataloguer with Library Technical Services at the Toronto District School Board. She previously worked as an itinerant library technician at the York Catholic District School Board and as a reference librarian at the Ontario Ministry of Finance. She holds a Master's degree in Library and Information Science from the University of Toronto, and an Honours Bachelor of Arts degree in English from Nipissing University.
In addition to doing much of the French cataloging for the Board and being involved with the Forest of Reading, Ann enjoys spending time in the field as part of a team that helps TDSB schools revitalize their libraries.
---