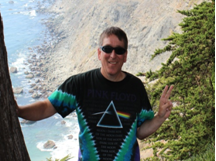 By Greg Harris
Evolution of Inquiry Based Learning at Ardagh Bluffs Public School or, How and Why You Must Implement Inquiry Based Learning
---
Abstract
This narrative chronicles a six-year learning curve for the teachers at Ardagh Bluffs PS who have endeavoured to engage their students with inquiry-based learning. The timeline of teacher and student work details the developments, a progression toward greater student choice and more impressive demonstrations of learning. Greg and his colleagues encourages us all with a resounding "Get started!" message.
---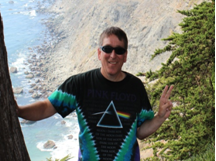 Greg Harris started teaching as a child by helping others when told to by various teachers. His father, Joe Harris was a principal in Hamilton, Ontario and said, "Do whatever you want, but don't be a teacher." Greg doesn't always listen to authority figures.
After brief careers in accounting, self-reflection, marketing analysis, quality engineering and training, teaching became the career called home. A teacher librarian since 2002, Greg attempts to download responsibilities to students and teachers as much as possible. He says, "It's not laziness, rather it's to empower others." "Why?" and making mistakes are two of the easiest things to say and do. Why not embrace?
---